Smart Diving Cellphone Case
H1 pro/H1
Auto-air pump system, no fog, crystal clear photos. Comes with fill light, dive computer & is waterproof for up to 80M. Scuba Diving gear is expensive. Buying a diving computer, waterproof case, and underwater fill light is costly. It's also a hassle carrying all that gear and diving with it.HotDive takes your extra gear and puts it in an advanced, durable, and depth-tested phone case. It turns your smartphone into an all-in-one dive kit, acting as a dive computer, a fill light, camera and so much more. And with a built-in air vacuum system, you can bring your phone to depths as low as 80m. HotDive offers deep savings (money, time, space, and weight) while letting you explore and capture the beauty of the watery depths.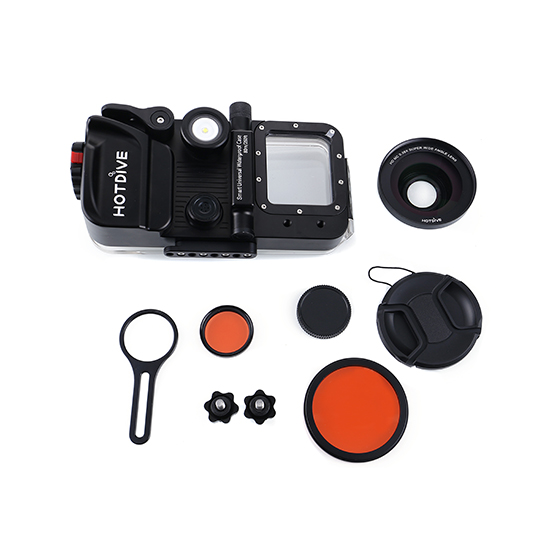 Lens Set for HotDive Underwater Housing | Wide-Angle Lens, Red Filter
HDL-01
Magnification 0.39x -one 72MM 0.39x wide Angle lens -one 72MM red filter -one 37MM red filter -one 37MM bracket -two fixing screws -one packing box Easily screws onto the front of your lens, and instantly expands the field of view for breathtaking wide-angle photography. Perfect for shooting seascape, divers, and shipwrecks without moving further away from the subject,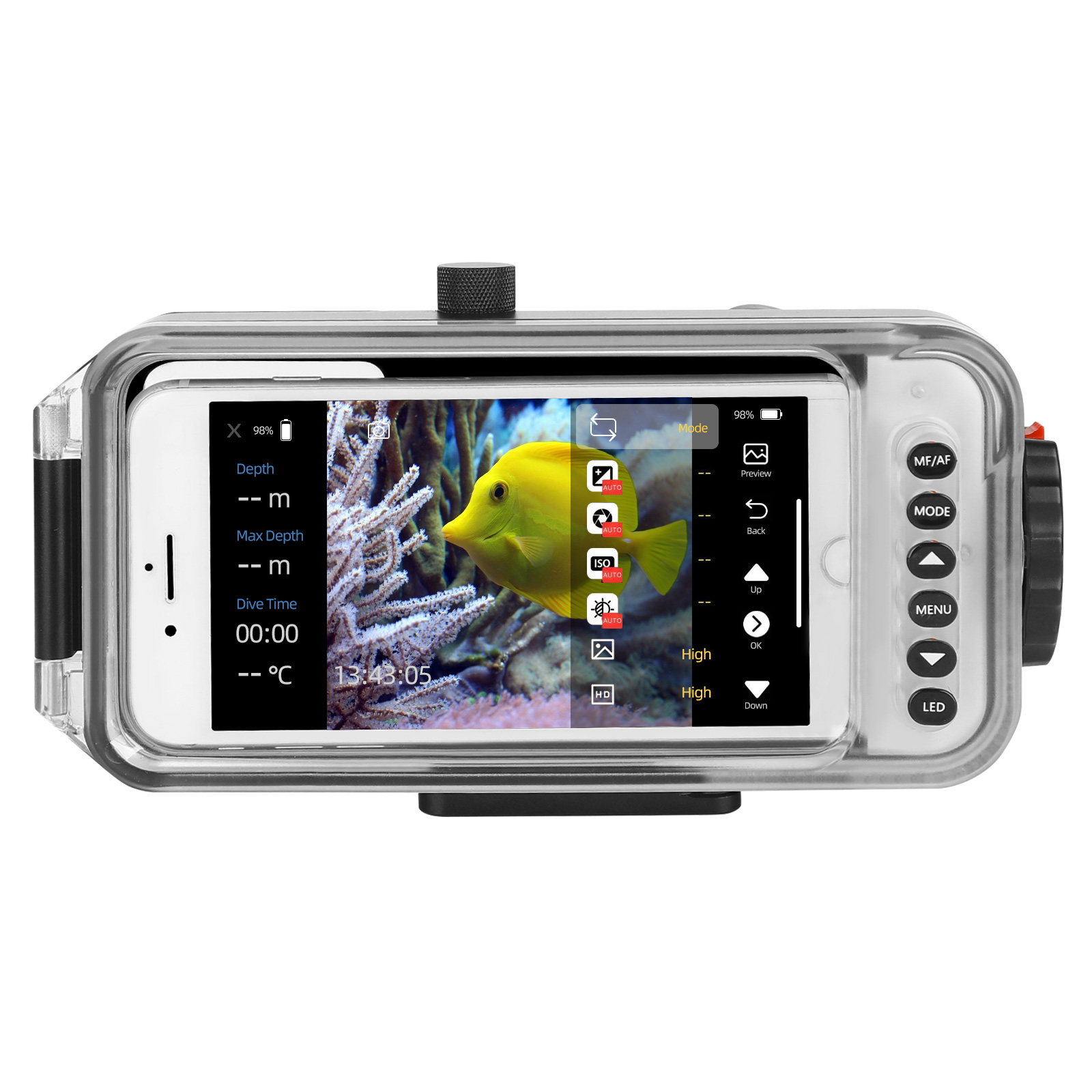 New HotDive H2 Underwater Housing
H2 pro
● Automatic vacuum system, fog-free ● Works with most Android models & iPhone® 7 and up. ● Large shutter & control buttons for easy operation. ● Bluetooth® wireless technology controls the camera. ● Depth rated to 260ft / 80m. ● Includes internal light filler of 500/800LM, dive computer(optional) ● Camera Lens pack available. Hotdive: Turn your phone into an all-in-one smart diving kit.