HotDive
Underwater Smartphone Housing H2 w/o Depth Sensor
Experience unforgettable underwater adventure with your smartphone and HotDive Underwater housing. Ergonomic design and intuitive controls make it easy to use, producing amazing results. Works with most Android models like Samsung including Galaxy S10, S21 (not Ultra the lens's too big) and All iPhone® series, and also the NEW iPhone 13! Check if your phone is compatible here.
Great news everybody, you can now find our new Smart Housing app on both Apple App Store, and Google Play Store! We are rapidly developing many more new and exciting features! Just search Hot Dive in the stores.
1. Updated the selection of RAW format.
2. Updated the diving log sharing function.
3. Optimized the custom settings for taking photos.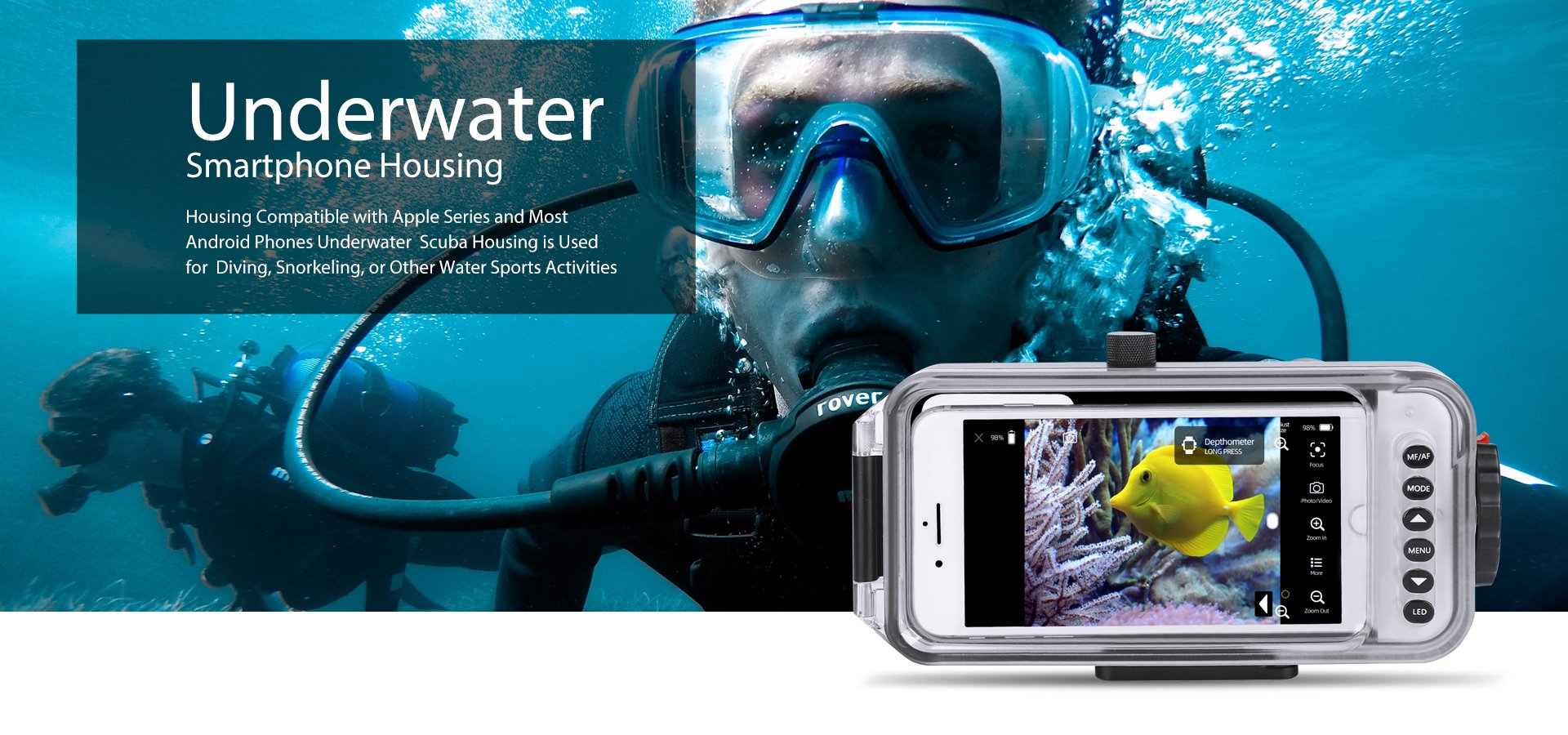 The HOTDIVE H2 is compatible with most Android phones and all iPhone versions. As long as the phone size is within 168*84*10MM, and the camera view window is 50*60MM the case will be compatible with your phone. The HOTDIVE allows you to take underwater photos and videos with your smartphones to a depth of 260 feet or 80 meters and it weighs 2.6 pounds(1.2kg). The HOTDIVE case is easy to hold. It has a large shutter lever and rear control button to make it easier to use. You can use the rear control button to shoot photos, to start and stop shooting videos or press it once to return to the main page. There are also many advanced camera settings like Zoom, Lens selection, Exposure, Focus, White Balance, RAW capture, Video Record selection replay mode, and more that you might use on your phone when you shoot photos and videos. With the reserve expansion interface, you can connect the wide-angle lens and macro lens, and expand the shooting bracket, light filler, and other accessories.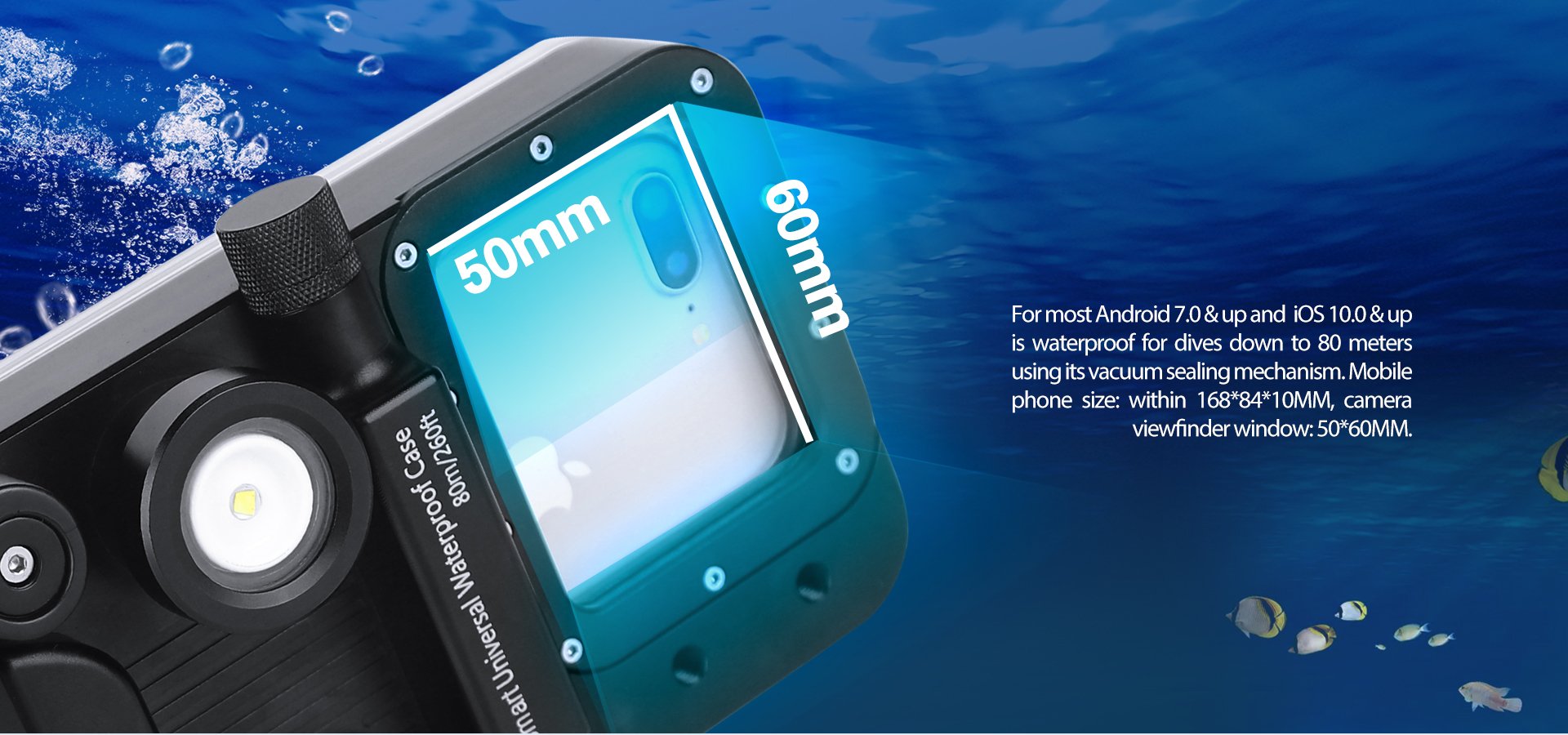 The HOTDIVE now includes a free camera app for both Android and iOS, with the APP you can easily switch between photo and video mode. The APP also offers a power save mode that temporarily turns off the phone's camera and dims the display to save battery, touch any button and it wakes up immediately. And the APP play/playback mode shows a full-size photo and video, all files are also saved to the phone's camera roll.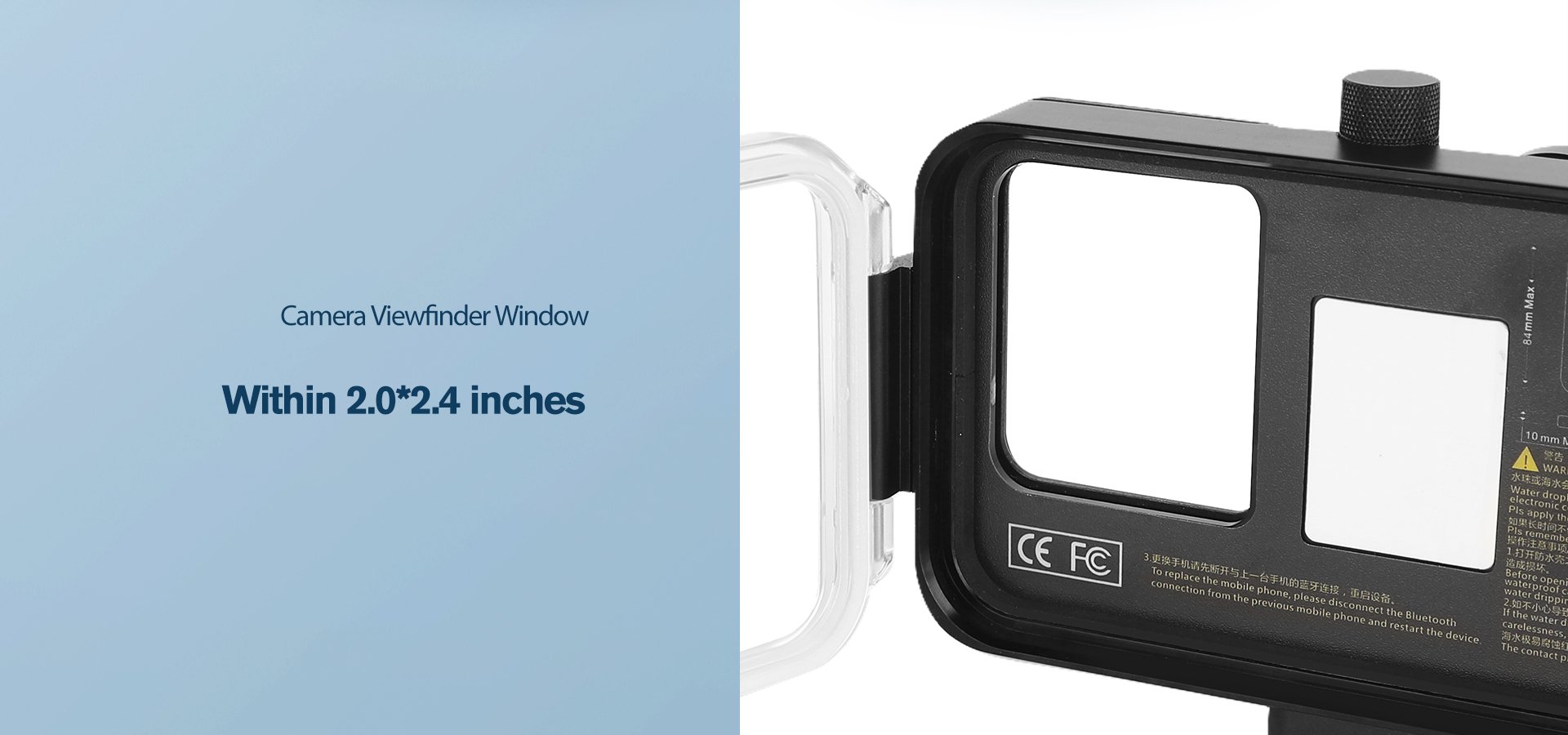 The HOTDIVE case automatically connects to your phone and the HOTDIVE APP using Bluetooth for your phone safety and protection. You can also scan the QR code inside of the HOTDIVE device or search on the APP store/play store to download it. The H2 case has a built-in self-developed vacuum pump. The unique automatic vacuum system eliminates the traditional manual pump, making it user-friendly and achieving a real anti-fog effect, allowing us to obtain high-quality photos and videos.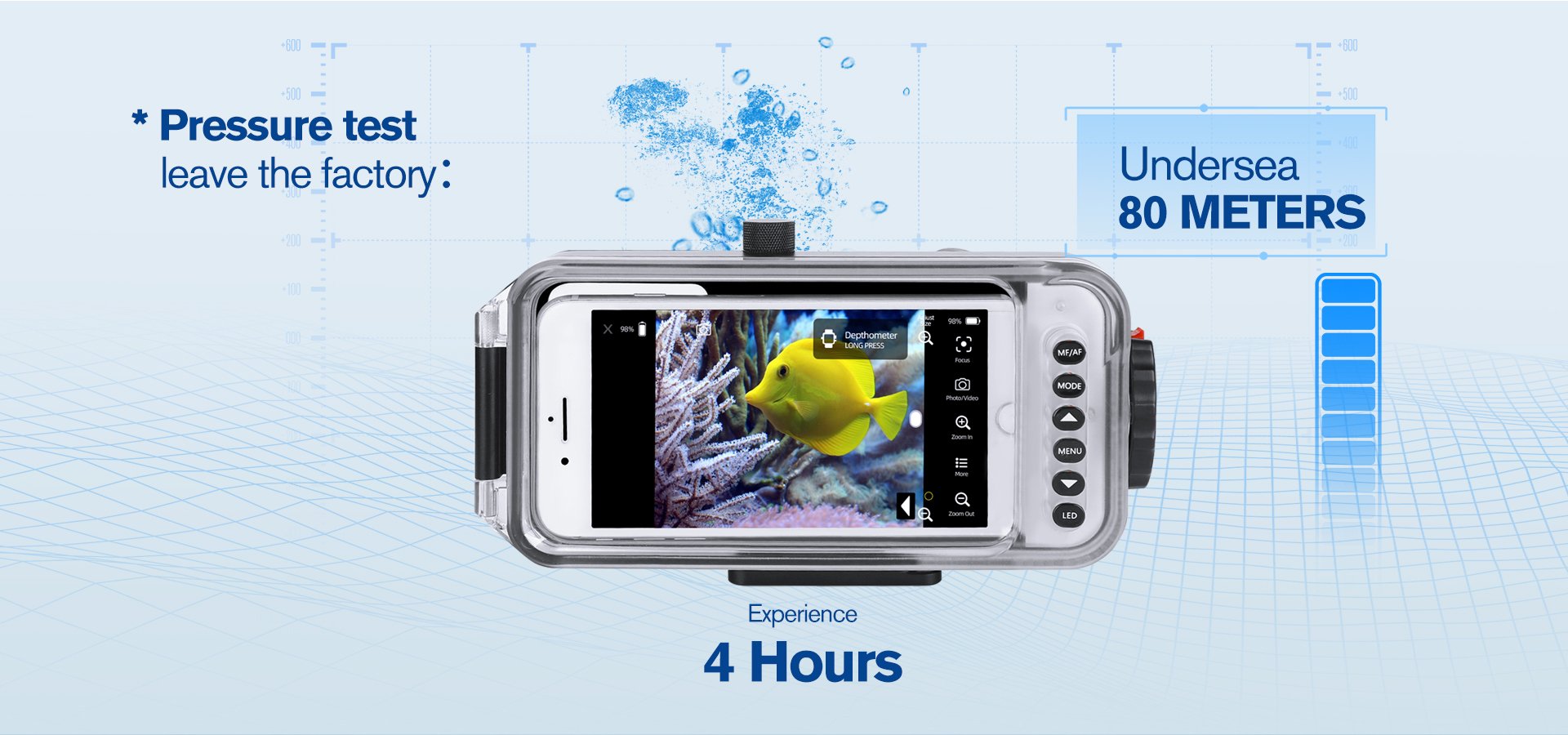 The H2 Pro is equipped with a depth sensor, which accurately monitors the depth and temperature data in real-time, it can also calculate the ascent speed and send safety warnings. HOTDIVE also has the function of an underwater compass, allowing us to know our diving direction at any time, making diving a safer sport.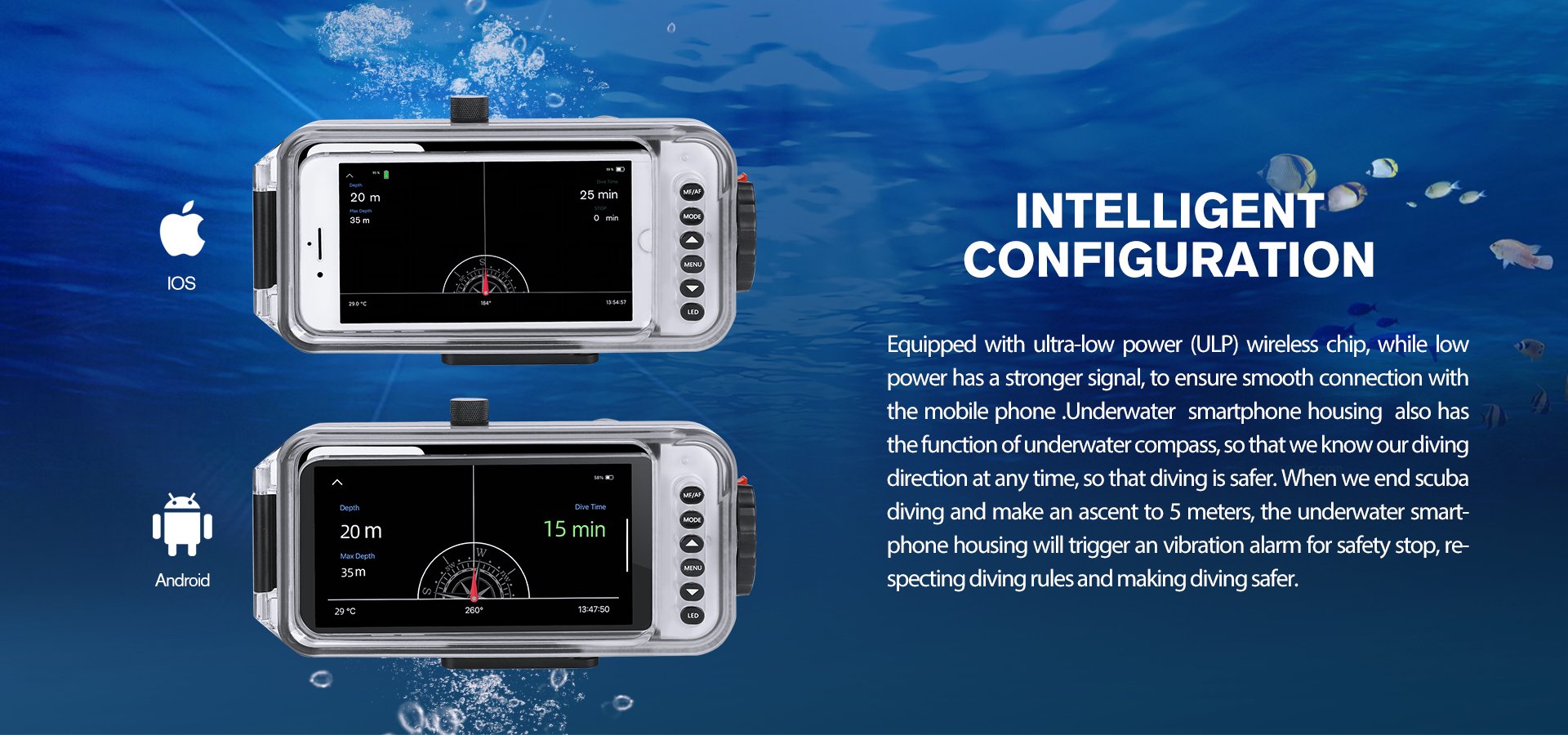 There are 2 diving modes: scuba diving and free diving. Freediving can set five different depth reminders and surface rest reminders, and in the scuba diving mode, you can set the maximum depth reminder, the maximum dive time reminder, and the maximum ascent speed reminder. This function will ensure the safety of divers, no matter if you are a first-time diver or an experienced one.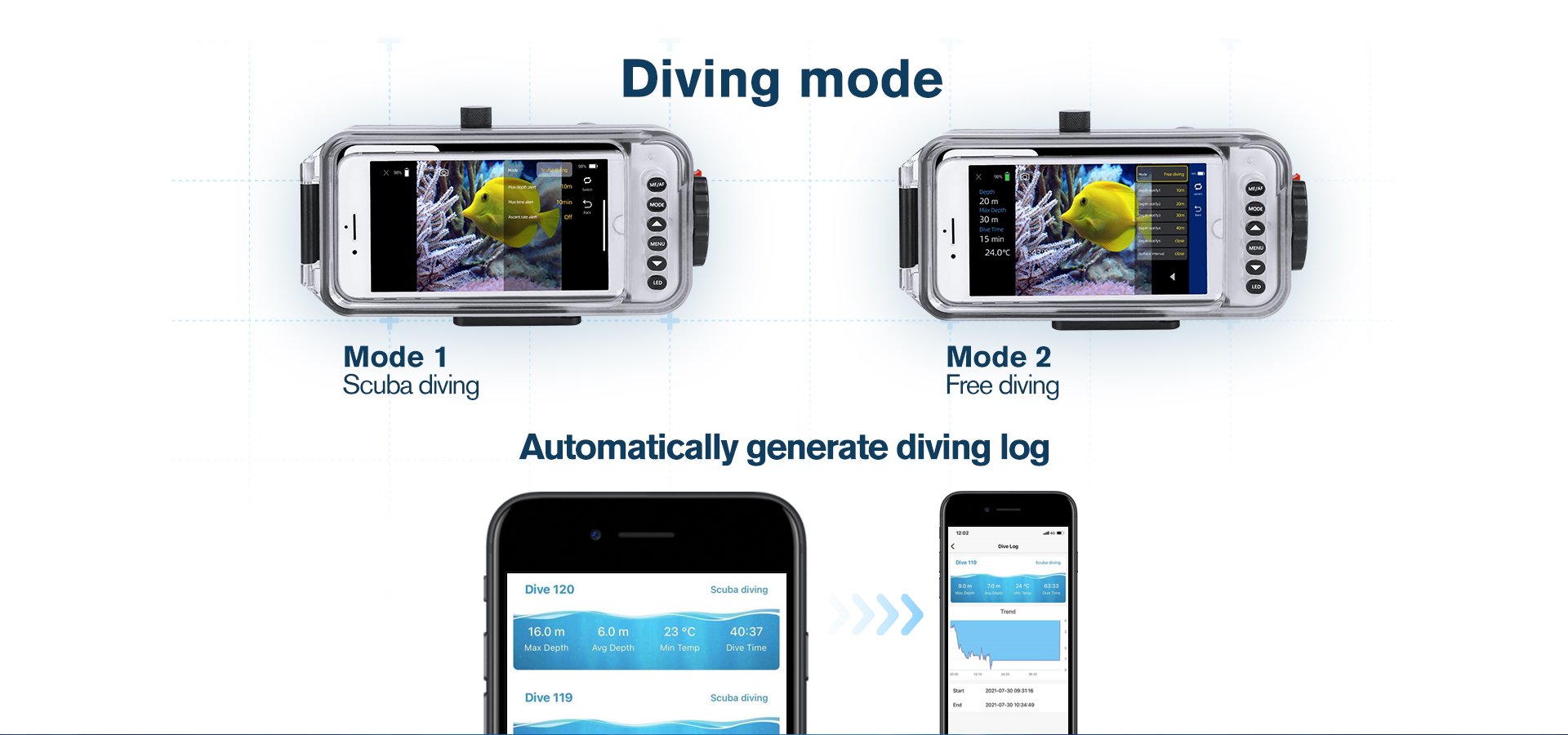 HOTDIVE owns a light filler, the intensity can reach 800LM, which can meet the light filler needs of underwater photography and also be used during night diving.HOTDIVE has a built-in 3500mA lithium battery, which provides strong battery life for diving photography. The light filler can continuously illuminate for 100 minutes. If only used for photography and other functions, the battery of HOTDIVE can last for 20 days.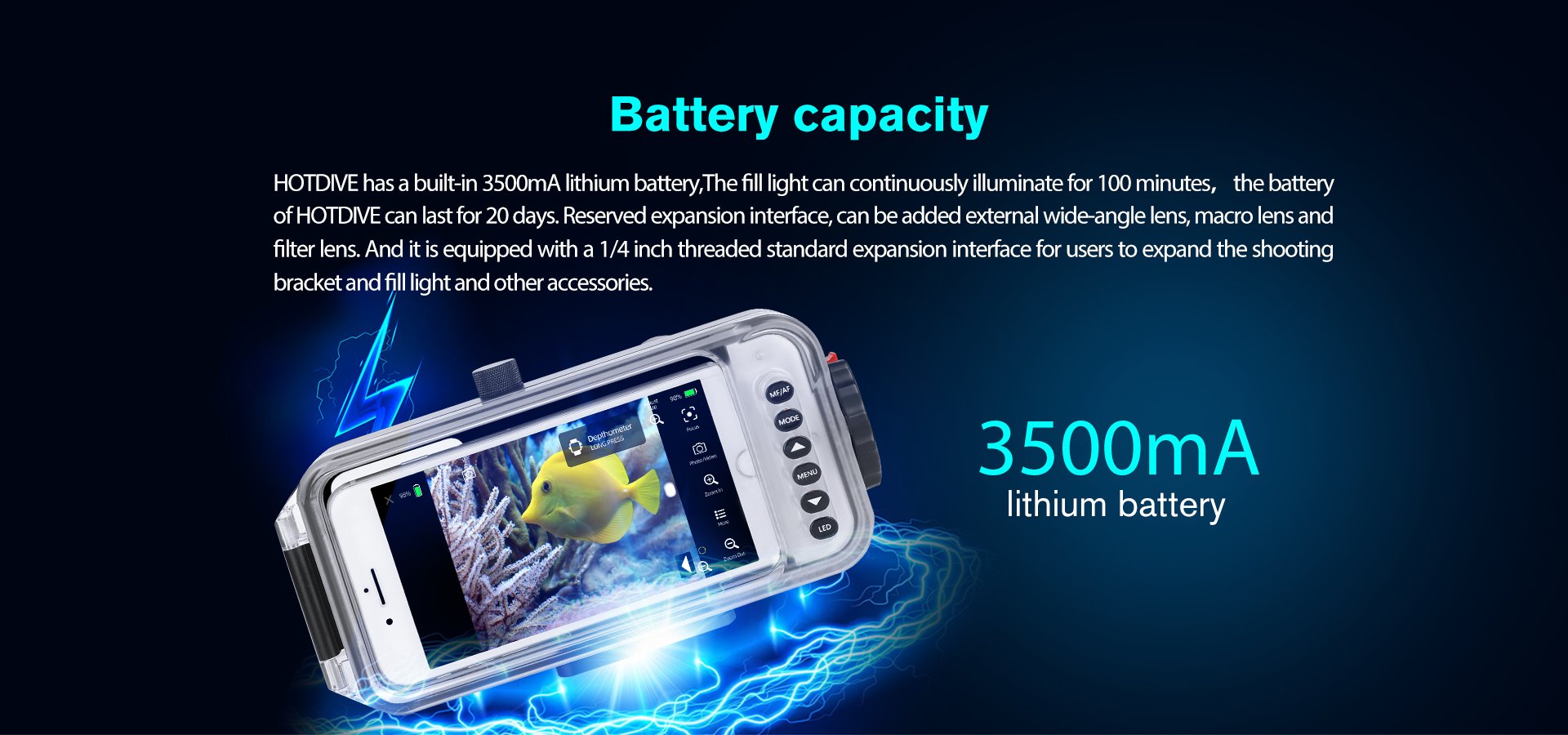 Every time when you finish diving, HOTDIVE will automatically record your dives, so that we can see your dive data at any time.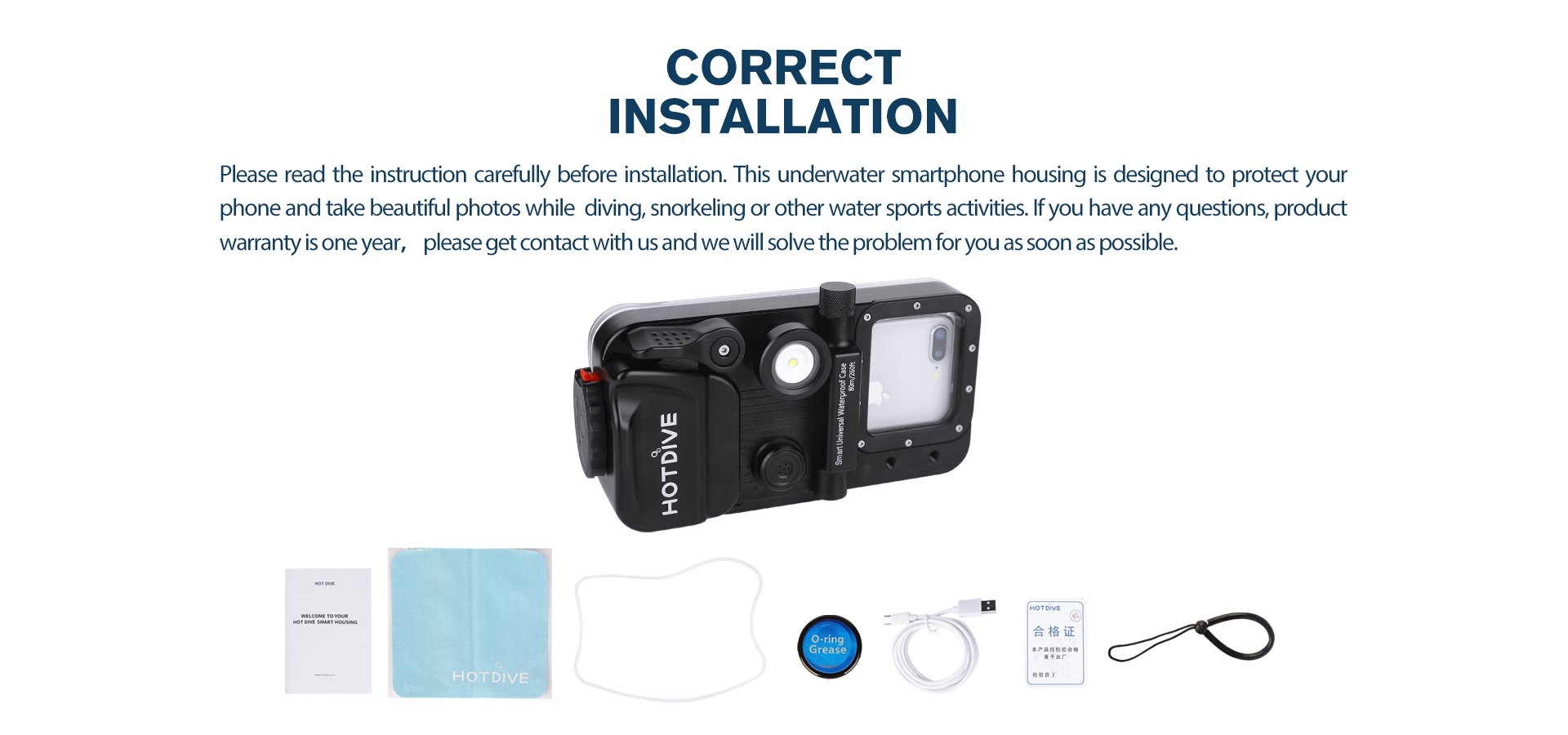 Each HotDive Housing has passed a water pressure of 80m underwater.